In the criminal justice system, sexually-based offenses are considered especially heinous. In New York City, the dedicated detectives who investigate these vicious felonies are members of an elite squad known as the Special Victims Unit. These are their stories.
(S020E05) Previous Episode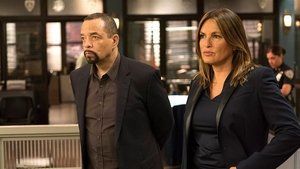 Aired On 2018-10-18
A member of a women's empowerment group is found murdered, leading the cops to the group's charismatic male leader. Meanwhile, Rollins keeps her pregnancy under wraps to avoid going on desk duty.
Next Episode (S020E06)
Airs On 2018-10-25
A young woman wakes up in the hospital with no memory of her assault, and Carisi's investigation stalls when she disappears.